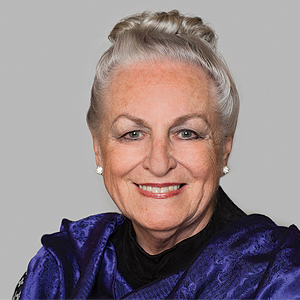 WELCOME
HOLISTIC ORAL HEALTH SUMMIT
PARTICIPANTS!
About Dr. Sawiak
Dr. Sawiak is the past Vice President of the International Academy of Oral Medicine and Toxicology – a group that promotes evidence and science-based dental procedures and materials. She has also been Chair of the Perio Committee and Member of the Ontario Dental Association, and past President of the Women's Dental Association. She is also the Owner/Founder of the Sawiak Integrative Wellness Institute in Georgetown, Ontario (formerly Integrative Wellness & Detox Centre in Norval Ontario).
In 1989 Dr. Sawiak was the first woman in the world to achieve Master of the Academy of General Dentistry (MAGD).
Dr. Sawiak practiced clinical family dentistry from 1966-2008 focused on mercury-free/biological dentistry.
Today she lectures in holistic dentistry, non-surgical gum treatment, pain control, hypnosis, practice management, temporomandibular joint pain and dysfunction, and detoxification.
With this experience and knowledge, Dr. Sawiak is the most qualified "Health Detective" you can find to uncover the cause
of your Health Challenge, and then help you conquer that challenge non-invasively and without heavy medication, putting you on the path towards a life and body that is vibrant and full of energy.
GET DR. SAWIAK'S E-BOOK FOR  FREE!
97 EASY WAYS TO OPTIMIZE YOUR HEALTH
DISCOVER A HEALTHIER WAY to LIVE
ENTER YOUR NAME & EMAIL AND GET A 

FREE Giveaway!
Today's Adage: Always Learning...
WELCOME TO THE HOLISTIC ORAL HEALTH SUMMIT
Doctors and Health Experts Reveal Why Hidden Poisons in Your Mouth Cause Cancer, Arthritis, Heart Disease and More!
The Holistic Oral Health Summit is online and FREE
from March 12-19, 2018.
Join us today and gain access to free gifts!
"With everything that has happened to you, you can either feel sorry for yourself or treat what happened as a gift. Everything is either an opportunity to grow or an obstacle to keep you from growing. You get to choose." ~ Dr. Wayne W. Dyer, Ph.D