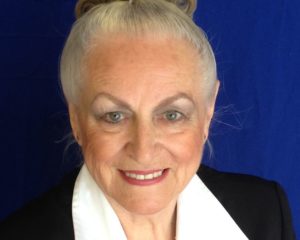 In 1989 Dr.
 Sawiak was the first woman in the world to achieve Master of the Academy of General Dentistry (MAGD).
Dr. Sawiak practiced clinical family dentistry from 1966-2008 focused on mercury-free/biological dentistry.
Today she lectures in holistic dentistry, non-surgical gum treatment, pain control, hypnosis, practice management, temporomandibular joint pain and dysfunction, and detoxification.
With this experience and knowledge, Dr. Sawiak is the most qualified "Health Detective" you can find to uncover the causes of your health challenges and help you conquer them, putting you on the path towards a life and body that is vibrant and full of energy.
Dr. Sawiak is the past Vice President of the International Academy of Oral Medicine and Toxicology –  a group that promotes evidence and science-based dental procedures and materials. she has also been Chair of the Perio Committee and member of the Ontario Dental Association, and past President of the Women's Dental Association.  She is also the Owner/Founder of the Sawiak Integrative Wellness Institute in Georgetown, Ontario (formerly Integrative Wellness & Detox Centre in Norval Ontario).
Always learning
Dr. Sawiak prides herself on constantly developing her knowledge to provide excellent care.
She has studied in a vast range of health fields and in 2012 became a Doctor of Integrative Medicine.  Some of the high-profile institutions she has attended in her quest to better help you are:
Walter Reed Army Medical Centre – Washington, DC
L.D. Pankey Institute – Miami, FL
Harvard School of Dental Medicine – Boston, MA
State University of New York – Buffalo, NY
University of Detroit – Detroit, MI
University of Michigan – Ann Arbor, MI
University of Western Ontario – London, ON
United States Dental Institute – Chicago, IL
School of Integrative Biologic Dental Medicine
Our commitment
To treat clients as unique individuals and truly hear their concerns.
To encourage and inspire clients to own and control their own wellness
To be a source of scientifically-based holistic health information
To deliver a high level of non-judgemental wellness consulting
Fields of study
Temporo-Mandibular Joint
Dissection
Occlusion and Occlusal Equilibration
Oral Diagnosis and Therapeutics
Oral Surgery
Endodontics
Psychology
Myofascial Pain Dysfunction
Applied Kinesiology
Head and Neck Physiotherapy
Pain Management
Reconstructive Dentistry
Prosthetic Dentistry
Forensic Dentistry
Preventive Dentistry
Parasitology
Implantology
Oral Pathology
Dental Radiology
Growth and Development
Human Resource Management
Lasers
Periodontics
Functional Orthopedics
Hypnotherapy
Orthodontics
Head and Neck Pain Diagnosis
Touch For Health
Nutrition
Anesthesiology
Restorative Dentistry
Cosmetic Dentistry
Blood Chemistry Balancing
Microbiology
Oral Anatomy and Physiology
Cephalometrics
Bone Metabolism
Pharmacology
Bonding Technology
Trigger Therapy
Neuro-Linguistic Programming
Herbology
Bio-oxidative/Ozone Therapy